UNMAS DRC – "Safe environment, secure communities"
UNMAS supports the Government of the Democratic Republic of the Congo (GoDRC) to provide a safe environment for communities by implementing the following:
Protection of Civilians (PoC)
Security and Stabilization
Capacity Enhancement
 In the context of turbulent political and security conditions in the DRC, UNMAS supports MONUSCO to achieve its mandated three pillars in SCR 2211 (2015): (1) PoC (2) Stabilization and (3) Peace, Security and Cooperation Framework (PSCF), in addition to associated "Big 4" priorities (combatting armed groups, Restoration of State Authority, support to elections and human rights).
Operational Activities
UNMAS DRC undertakes the following operational activities:
Weapons and Ammunition Management (WAM) – Providing technical support and training to State authorities to store and manage weapons and ammunition safely. Supporting national WAM action plans and legislation of State actors. Destruction of surplus or surrendered weapons and ammunition.
Survey and Clearance – Surveying areas suspected of being contaminated with explosive remnants of war (ERW) and conducting clearance as required.
 Impact from July 2015 – to date
UNMAS destroyed 206 items of ERW and 6,208 small arms ammunition (SAA) through 127 explosive ordnance disposal (EOD) spot tasks and demolition of obsolete ammunition collected from troop contributing countries (TCCs).
 Funding
UNMAS is conducting operations in support of MONUSCO through the funding of USD 2.7 million from the MONUSCO Assessed Budget.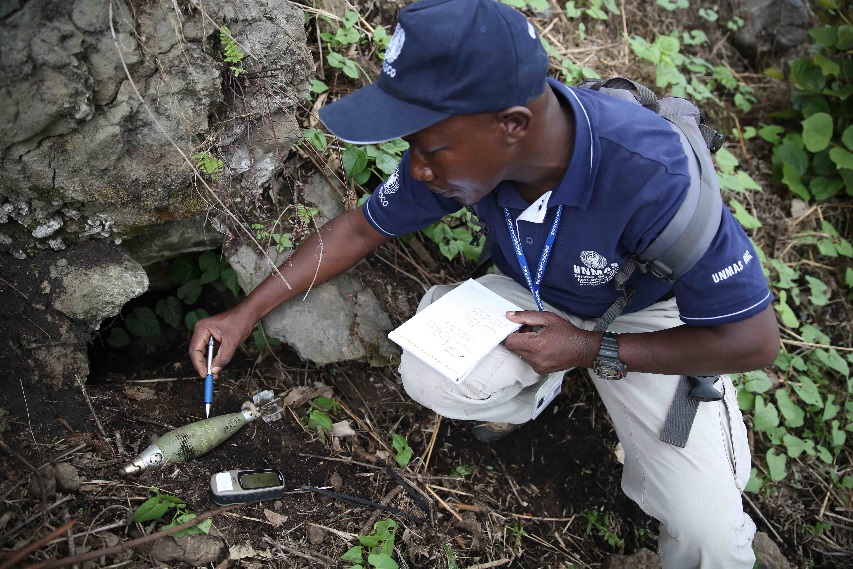 Picture: Mortar identification (MONUSCO/ Abel Kavanagh)

Picture: Weapons and ammunition storage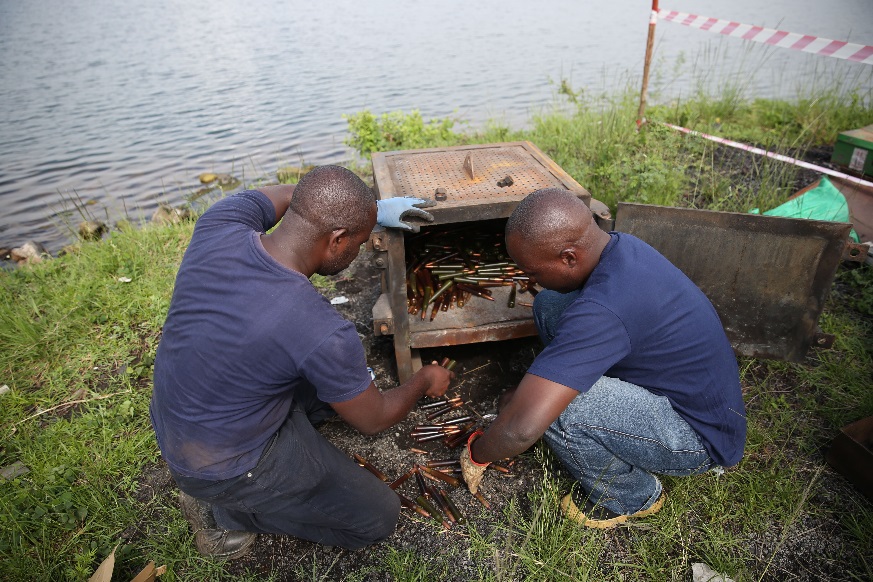 Picture: Small arms ammunition placed in an incinerator for destruction (MONUSCO/ Abel Kavanagh)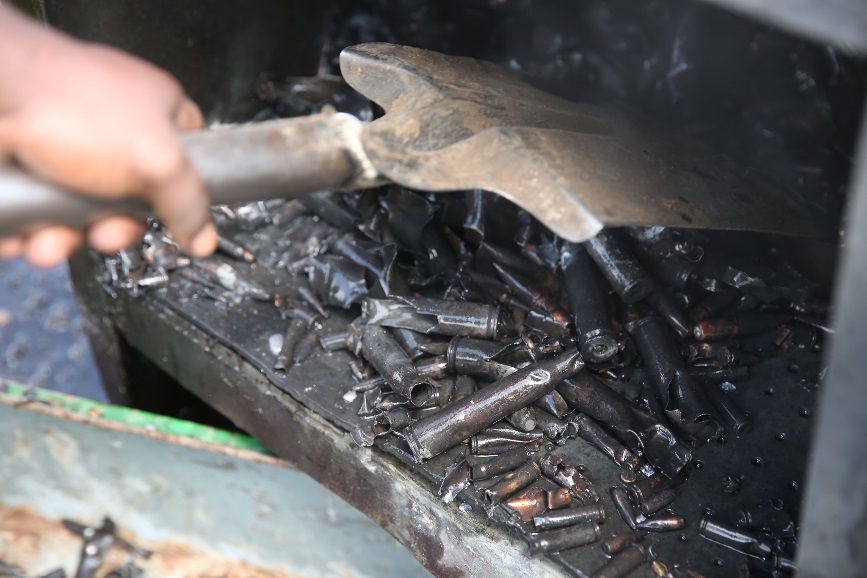 Picture: Destruction of small arms ammunition completed (MONUSCO/ Abel Kavanagh)