UNMAS supports the Government of the Democratic Republic of the Congo (GoDRC) to provide a safe environment for communities by implementing the following:
Protection of Civilians (PoC)

Security and Stabilization

Capacity Enhancement
 Operational Activities
UNMAS DRC undertakes the following operational activities:
Weapons and Ammunition Management (WAM)

– Provide weapons and ammunition storage solutions, technical support and training to National Defense and Security Forces to store and manage weapons and ammunition safely. Support the implementation, monitoring and evaluation of the National Action Plan for Small Arms and Light Weapons Control 2018-2022. Destruction of surplus or surrendered weapons and ammunition.

Survey and Clearance

– Surveying areas suspected of being contaminated with explosive remnants of war (ERW) and conducting clearance as required.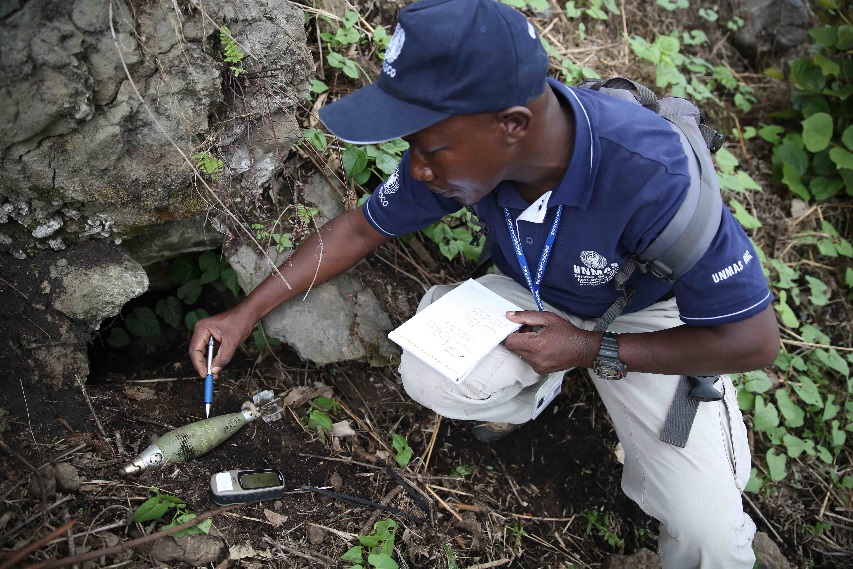 Picture: Mortar identification (MONUSCO/ Abel Kavanagh)

Picture: Weapons and ammunition storage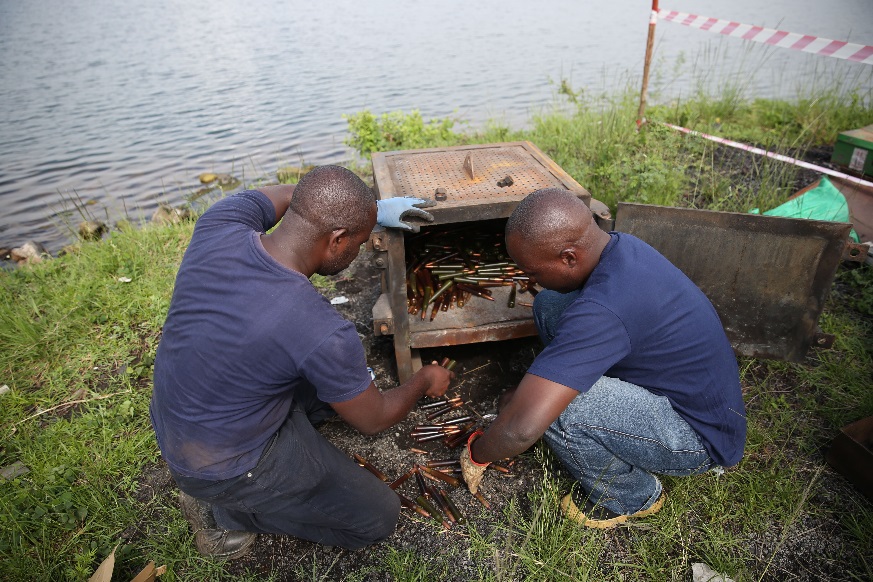 Picture: Small arms ammunition placed in an incinerator for destruction (MONUSCO/ Abel Kavanagh)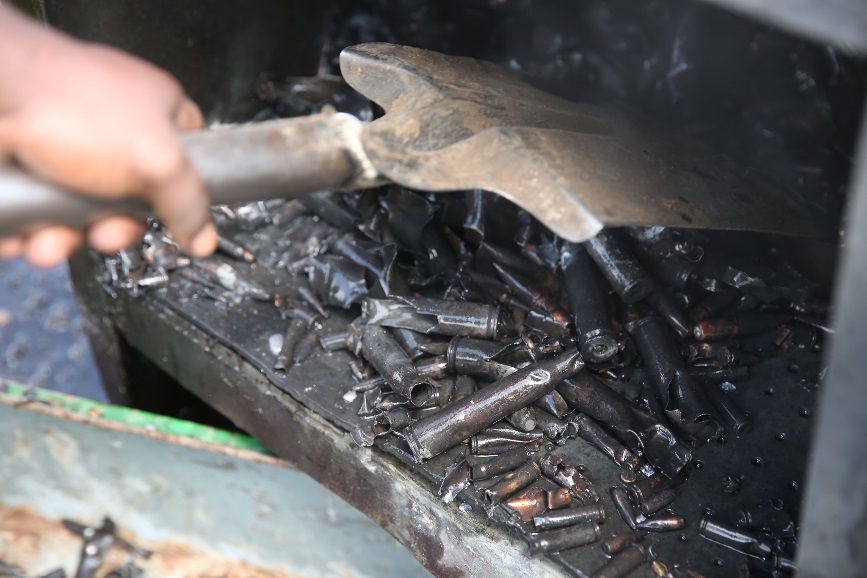 Picture: Destruction of small arms ammunition completed (MONUSCO/ Abel Kavanagh)