Bintou Keita: "We attach great importance to our partnership with DRC"
"All the Mission's leadership are here. This means we attach great importance to our partnership with DRC," declared the Special Representative of the United Nations Secretary-General in the DRC and Chief of MONUSCO, Bintou Keita, in Bunia, Ituri on Monday, September 6, 2021.
The Guinean diplomat is on a working visit to the east of the country, at the head of a high-profile delegation including her two deputies : the Senegalese Khassim Diagne, in charge of operations and protection, and the Australian David McLachlan -Karr, Resident Coordinator and Humanitarian Coordinator. MONUSCO Force Commander, Brazilian General Marcos de Sa Affonso Da Costa, as well as some 15 other Mission's senior officials are also part of the delegation. 
Very clearly, we need active solidarity so that the objective of the state of siege could be successfully achieved. (Bintou Keita)
The high-profile delegation arrived in Bunia, Ituri on Monday, where they met with the provincial governor, General Johnny Nkashama Luboya, as well as members of his team.
"For me, the purpose of our visit was mainly to take stock of what is happening in respect of the operations, and also to discuss issues of general concerns; but also the protection of the civilian populations and above all, and most importantly; to sensitize the population and get them to understand that we are amidst the fight against armed groups," Ms. Keita told the local press after their discussion.
The Mission's Chief also recalled that security is everyone's business, not just MONUSCO's or the Congolese government's business.
"Very clearly, we need active solidarity so that the objective of the state of siege could be successfully achieved," she insisted.
To reaffirm MONUSCO's commitment
This joint visit by members of MONUSCO leadership team is a first for the Mission. Through this gesture, MONUSCO intends to reaffirm its commitment to local partners to work for the restoration of peace in Ituri.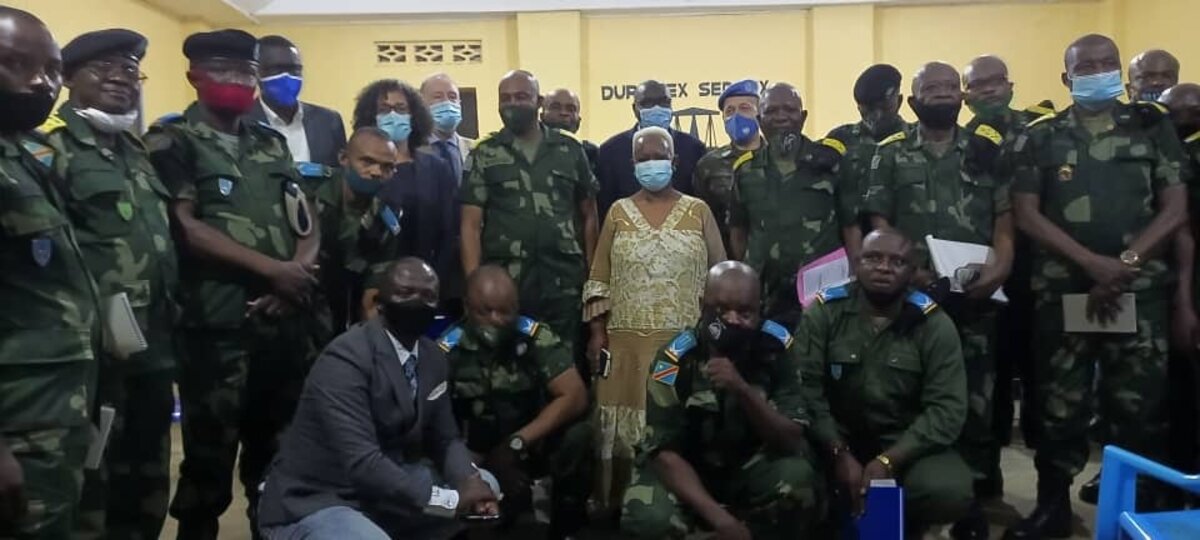 The purpose is also to enhance the already existing collaboration between the Mission and the authorities, both provincial and national, in order to effectively combat the armed groups which continually plague this province.
Bintou Keita also recalled the attack carried out on September 1, in Irumu territory by suspected ADF combatants against a civilian convoy escorted by the Congolese army and peacekeepers. Ten people had been killed, fourteen vehicles set on fire and more than eighty people kidnapped.
While deploring this tragedy, MONUSCO chief has called for an optimistic attitude to keep in future.
"These strategic road axes of the National Roads 27 and 4 were blocked for months. So the escorts should be seen as a windfall opportunity likely to facilitate traffic. So, it is quite obvious that [the populations] are impatiently waiting. And this impatience is legitimate. But you have to see where we came from and where we are heading for," she explained.
Next step: Beni
The Day 1 spent by MONUSCO leadership team in Ituri ended with a working meeting with the Military Justice at the Ituri Military Court.
During this meeting, Ms. Keita recalled "there is no peace without justice". This is why MONUSCO is daily endeavoring to explore every avenue to strengthen the Congolese military and civil justice, she further said.
Today, Tuesday, September 7, Bintou KEITA and her delegation traveled to Fataki, in Djugu territory, a stronghold of the Codeco armed group, which continues to ignore the calls for laying down weapons.
Meetings are also planned between the delegation and civil society actors, including women's associations and representatives of the different local communities.
On Wednesday September 8, MONUSCO chief and her delegation are to fly to Tchabi from where they will make their way to Beni, in North Kivu.