North Kivu: FARDC and MONUSCO repel ADF attack in Mbau
The populations of the district of Mbau, in the territory of Beni, resumed their daily activities this Wednesday, February 12, reassured by a strong presence of the Armed Forces of the Democratic Republic of Congo (FARDC) and the Force of the United Nations Stabilization Mission in the Democratic Republic of Congo (MONUSCO).
The previous evening, around 8:30 p.m., the district of Mbau was attacked by armed men identified as ADF (Allied Defense Forces) rebels.
Alerted, FARDC base in Mbau immediately went into action, pounding the rebel positions with heavy weapons. MONUSCO Intervention Brigade (FIB) deployed its troops from Mayi-Moya to the rescue of the FARDC. The attack lasted more than an hour and the attackers were pushed back. No injured were reported neither from the FARDC nor MONUSCO side, say military sources.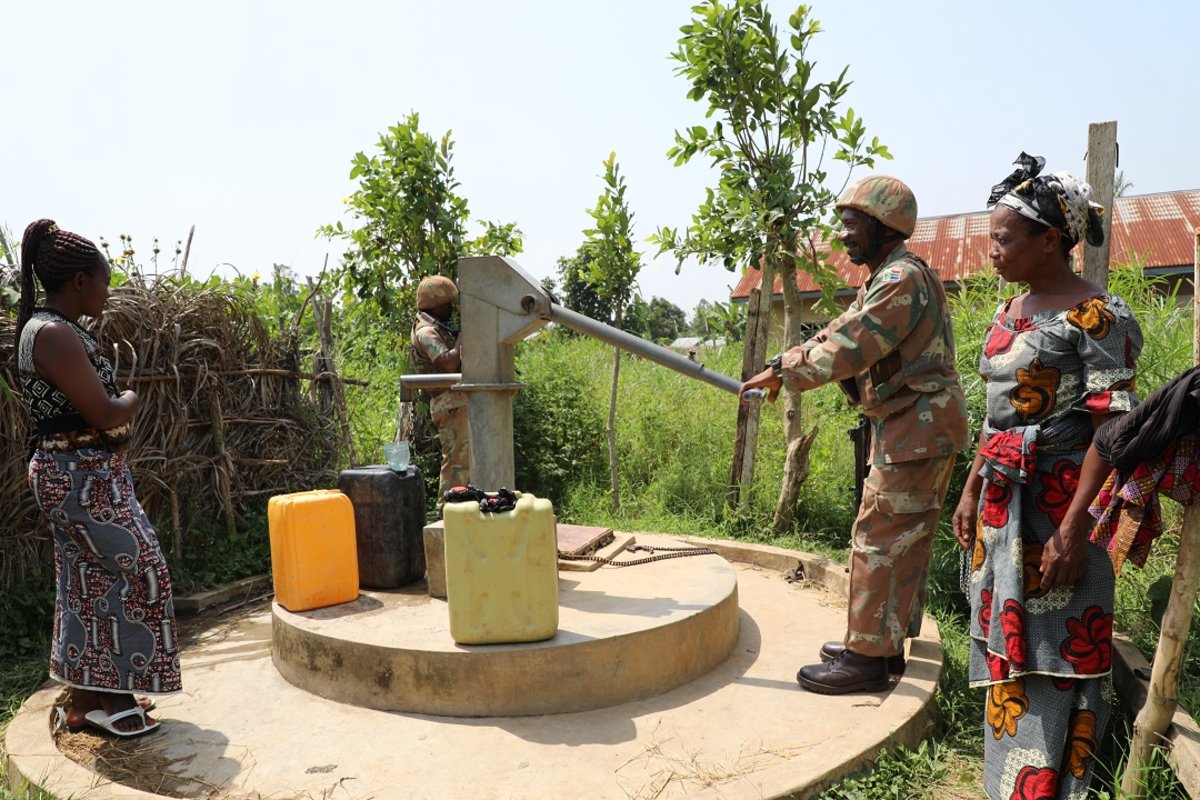 This morning, the population in Mbau voiced their satisfaction. The chief of Mbau 1 village, Salumu also did the same: "The presence of the FARDC troops and MONUSCO peacekeepers in Mbau reassures us ... but we want this presence to be maintained fearing that the rebels may come back", he advocated, supported by his wife nodding her head.
Furthermore, the women met during the South African peacekeepers' patrolling also expressed their joy in these terms: "We are happy, because our safety is provided, but we are tired of the war, insecurity, we want our children to go to school, we want to live normal life ".
If socio-economic activities resumed normally this morning in Mbau, schools however remained closed. At Tuende-Mbele primary school, for example, parents preferred to keep their children at home: "Teachers came this morning, but there were no students, so they left. Parents kept their children at home, but if calm is definitely restored, they will come tomorrow," said a resident.
For the time being, South African peacekeepers of MONUSCO Intervention Brigade remain positioned in Mbau, alongside the FARDC troops, to prevent further attacks in the village of Mbau, which has already come under ADF deadly attacks.