ITURI: Faced with the exactions by armed groups, the women in Djugu raised the alarm with MONUSCO
On a visit to Ituri, David Gressly, Deputy Special Representative of the UN Secretary General in the Democratic Republic of Congo (DRC) for Operations and Protection, went Tuesday, December 1, 2020 to Fataki and Bayoo, in Djugu territory, where the civilian population suffers abuses by armed groups. The women in this territory called the deputy Head of MONUSCO's attention to the security situation in their region and its impact on their daily lives.
"The Iturian woman is abandoned to massacres. She is raped, tortured, impregnated without her consent, not to mention the massacres perpetrated against her because she cares about her children... Women in Ituri and Djugu territory are fed up! Therefore, we say no to exactions, no to violence of any kind, no to killings," was the heartfelt cry of the representative of the Women in Djugu, Prisca Acae-Mola.
"Djugu territory is the least developed in the country, because of the multiple abuses of armed groups against civilians, which affect women and children more ... The war divides us with our brothers and sisters, it blocks peaceful coexistence, social cohesion, and owing to it, we become widows, so we are tired of war," she continued.
Responding to the women in Djugu, David Gressly said he came to exchange with the local population on ways and means to restore peace in this part of Ituri. "I came to listen to you, your problems are real, and I will pass on your concerns to the relevant authorities to find solutions. As for the Stabilization projects being implemented here in Djugu, I ask for the involvement of the local community, but also of the authorities for the success of these projects with a view to restoring peace in this territory," he said.
The women in Djugu say they hope that the Special Representative will voice their grievances at the national and international levels. 
"We, the mothers in Djugu, are very pleased to have you here in our territory. Thanks to your arrival here, we know that our cries will reach the provincial and central government, and why not, the international community," concluded Prisca Acae-Mola.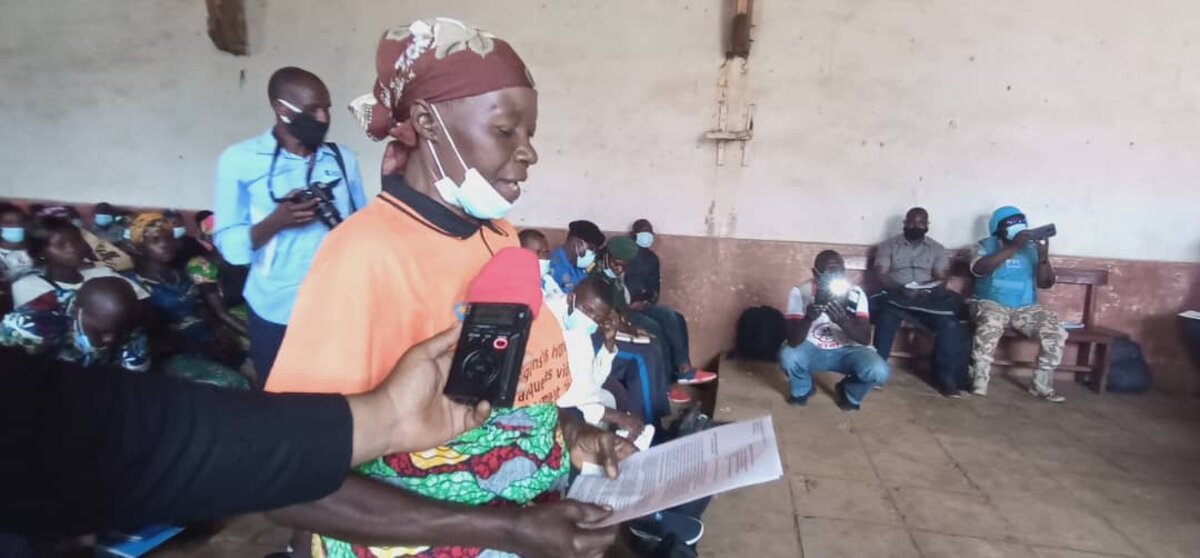 David Gressly's visit to Djugu comes at a time when at least 9 people, including 6 children and 3 women, were killed in a militia attack on November 30, in Bule. Three other people, seriously injured in the attack, were evacuated by MONUSCO Bangladeshi peacekeepers to the hospital in Bule.
 MONUSCO is supporting the Armed Forces of the Democratic Republic of Congo (FARDC) in Djugu territory with aerial reconnaissance, day and night motorized and foot patrols, evacuation of soldiers wounded in the fighting, and special military operations. The Mission has also deployed military bases in Fataki and Bayoo ... to hunt down the armed groups that create insecurity in this part of the country.