Ituri: FARDC and MONUSCO Prevent a Wide-Scale Massacre at Lodha IDPs Site
"The attackers got there at around 9 p.m., while MONUSCO arrived earlier followed by the FARDC. Both Forces responded immediately, which frightened the assailants and put them to flight. That is the importance of security and of the presence of MONUSCO", said Jules Tsuba, the leader of the civil society organizations in the territory of Djugu, on Tuesday May 10, 2022.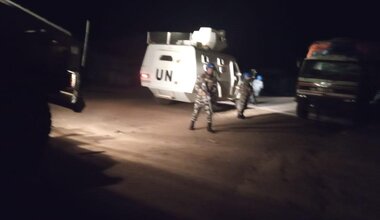 Members of this Civil Society Organizations hailed the intervention by MONUSCO peacekeepers from Nepal and the Congolese army troops which stopped the attack from the CODECO militia against the internally displaced site in Lodha, at about 95 km from Bunia and 5 km from the Fataki business center, in the territory of Djugu, on Monday at around 9 p.m. local time,
"Without this intervention, a much larger of people would have lost their lives in the attack stopped following the exchange of the gun fire with heavy weapons between MONUSCO/FARDC and the militiamen, which caused the attackers to withdraw; MONUSCO and FARDC ensured the protection of the site the whole night until early morning," further said the civil society leader.
The intervention by the two forces helped to limit the damages, according to this organization which reported 15 dead, including a dozen children and 1 FARDC soldier, fatally injured during the exchange of gun fire.
"Over a hundred people could have been killed if there wasn't such an intervention against the assailants who had machetes and guns and were firing live bullets. The displaced persons found later that the site was infiltrated by the attackers. The intervention helped reduce the number of victims," said the civil society leader.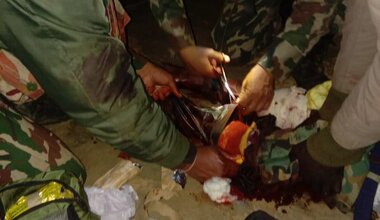 The MONUSCO peacekeepers from Nepal were on a routine patrolling around the IDPs camp when it came under fire from the CODECO attackers who had already raided the site.
MONUSCO blue helmets fought back and were joined by FARDC troops. Both Forces succeeded in repelling the enemy.
Several people injured during this attack received first aid from MONUSCO blue helmets, who then patrolled the area throughout the night, accompanied by the FARDC.