JOSIANE NZIGIRE : "My wish is to see many more women on the ground alongside the vulnerable populations to give them support and hope."
| PORTRAIT |
Her name is Josiane Nzigire. The young Congolese woman has been working since February 2013, as Community Liaison Assistant (CLA) in the Civil Affairs section at the office of the United Nations Mission in the Democratic Republic of Congo (MONUSCO), in Kalemie, Tanganyika province. "Before taking up this position, I worked first as a Communication Agent, then as an Administrative Assistant for MONUSCO from September 2001 to January 2013",  she specifies.
For 19 years, Josiane Nzigire has been serving Peacekeeping in the Democratic Republic of Congo, her homeland. She went through the different phases of the implementation of the Mission's mandate since its inception in 1999. She appreciates and talks about her experience with pride: "19 years of great professional experience gained alongside the various colleagues with whom we have worked in collaboration in the implementation of MONUSCO's mandate, in particular on the protection of civilians, in an environment plagued by inter-communal conflicts, namely Tanganyika".
Josiane Nzigire enthusiastically recounts some of the highlights of her work as Community Liaison Assistant. "I have been deployed in various peacekeepers' bases to conduct awareness sessions on peace and peaceful coexistence with the populations bruised by community violence. It is not an easy task to bring the people who have killed each other, to talk about peace, but we have achieved this by involving the women who are more willing to listen to us and who aspire to peace. "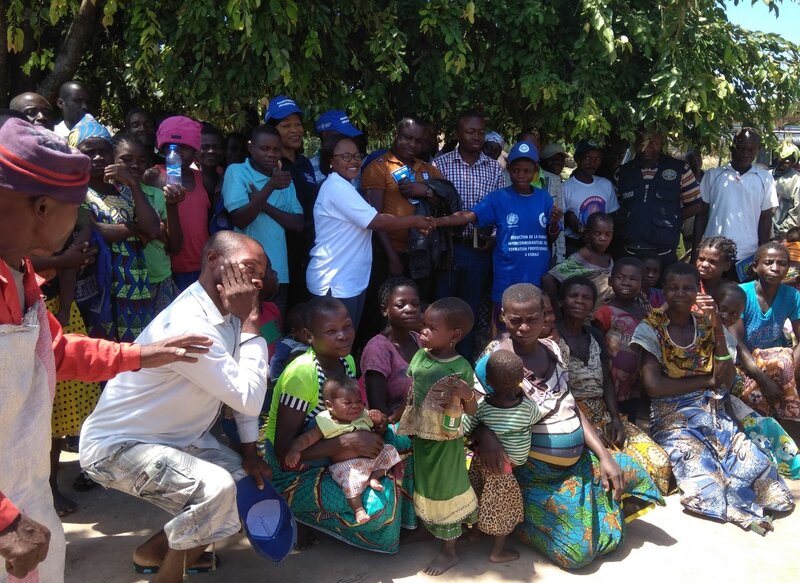 Josiane Nzigire works mostly in the training sector and in collaboration with various local partners including women's associations to back the implementation and promotion of the tools and protection mechanisms aimed at preventing threats to civilian populations. These tools are, among others, community alert networks, local Protection committees and local "Baraza" peace committees.
When asked to talk about the challenges she faces in her work, Josiane says : "In my work, I often find myself in the middle of the most vulnerable people, especially women, men and children without clothes, with nothing to eat.
They say to us yes, we want peace but give us money first or food because we are hungry. Unfortunately, I only have my notebook, my pen and my awareness material. "
Josiane therefore recommends that the Mission focus its activities on community development and stabilization projects by involving more women and young people. She rightly appreciates the Mission's Quick Impact Projects ''QIPs programs'', which help relieve communities on several levels. She has also served as focal point for all QIPS projects for MONUSCO Office in Kalemie from 2018 to 2020.
"At the request of the women from Lemba and Mulunda villages in the Kongolo territory, I initiated a quick-impact project for water source re-development, this being identified as the root cause of the tensions between the Bantus and the Twas in Mulunda village," she proudly said.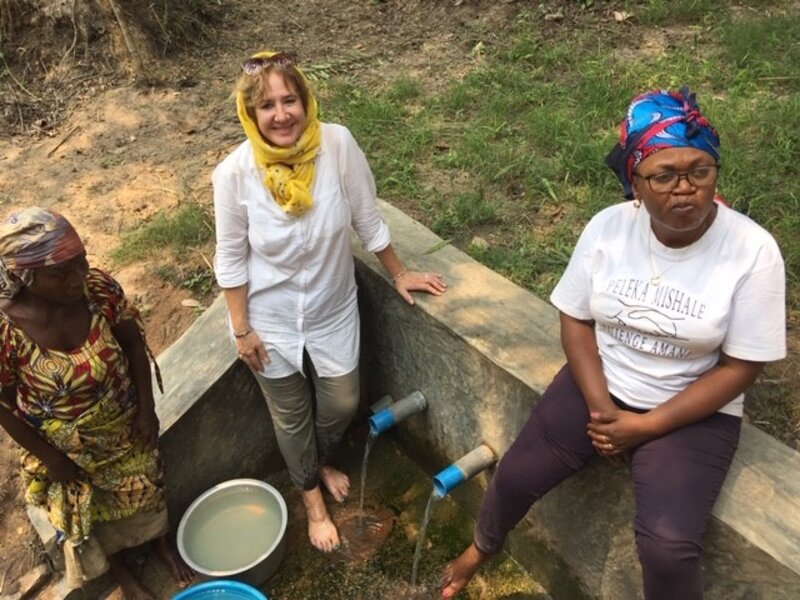 She is also the one who developed the rehabilitation project for a primary school in the locality of Lemba to facilitate the education of the Twa and Bantu children in Kongolo territory.
Josiane Nzigire says she is proud to have made a contribution to vulnerable communities and responded somehow to their needs. She believes all these achievements were possible thanks to the presence of MONUSCO, whose image needs promoting through enhanced quality of its pro-populations interventions. She urges women to further commit themselves to serve the noble cause of peace in the world, in the DRC and in Tanganyika.
"As far as I am concerned, women play a key role in conflict situations and must therefore occupy a special place in the prevention and resolution of conflicts because of their nature. Bearing the brunt of the conflicts, they can serve as genuine and reliable messengers of peace, "said Josiane Nzigire.
Her efficiency displayed in her daily performance brought MONUSCO to unhesitatingly recommend her for a specialized training in conflict management which she followed in Lyon, France from November 2019 to March 2020.