Elena Schiatti : "My greatest happiness is to see the peaceful smile on the face of a survivor of sexual violence when justice is done to her".
| PORTRAIT |
Kasaï province in the Democratic Republic of Congo experienced a serious security crisis between 2017 and 2018, following the rebellion triggered by the Kamwina Nsapu militia against the State security forces. This crisis resulted in a great deal of human damage, including gross human rights violations. Women bore the brunt of the conflicts as many of them have become widows, others affected by sexual violence committed by the different belligerents.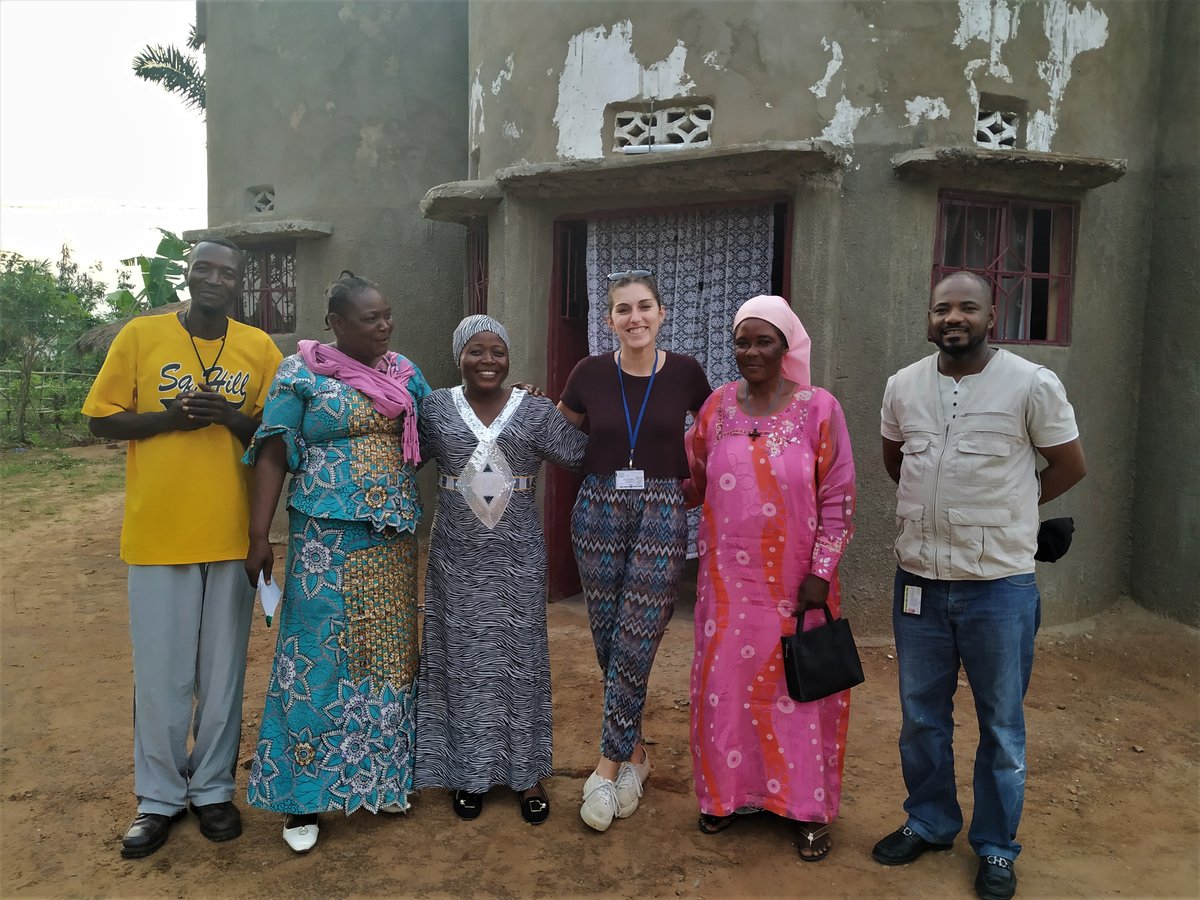 To enable women who are victims of sexual violence to come to terms with this situation and resume their normal life, MONUSCO takes part in various efforts aimed at obtaining justice and reparation for the benefit of the victims. The Mission thus deployed a Women Protection Advisor of the United Nations Joint Human Rights Office (UNJHRO) in the Kasai region.
Since February 15, 2019, Elena Schiatti, United Nations Volunteer and human rights specialist has been working as the Gender Advisor for the Kasai province. Her role: to assist women victims of sexual violence in times of conflict to obtain justice.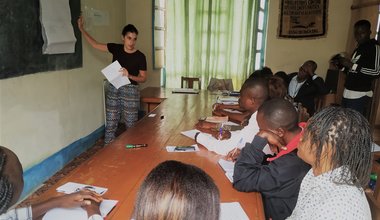 This seemingly frail young lady from Italy is very tough when it comes to defending the rights of women and especially victims of sexual violence in wartime.
And for good reason, she was herself a victim of gender-based violence. "I know what violence against women is, since it is something I have experienced personally in a romantic relationship. My boyfriend was violent towards me and it was the beginning of the tragic episod. Upon analysis, I understood that it is not  just something affecting me personally but it is above all structural and worldwide ... ", she said.
In addition to this personal experience, Elena had worked before joining MONUSCO as an intern on women's rights. "In Europe I have experienced discrimination against women. We even see women killed by their husbands. It prompted me to get involved in this battle for a more equal future for women and men. "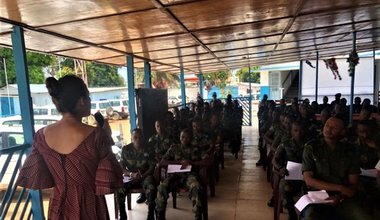 This motivation for an egalitarian world also comes from what Elena experienced in Bosnia. "It was my first experience with the UN and there I was able to see for myself the suffering and trauma that women suffered during the war in Bosnia and it was mainly cases of sexual violence. In fact, sexual violence has been used here with the ethnically-motivated aims of destruction. So I wanted to continue on this path after Bosnia. "
It is therefore with great assurance that Elena Schiatti has tackled this issue with the network of partners that she had to establish upon her appointment as Gender Advisor in Kananga. 
"It was a bit difficult at first," she confessed. For her, "the first challenge is access to these women", most of the roads are not passable "but above all the victims often do not have the means to travel to give their testimony".
My greatest happiness is to see the peaceful smile on the face of a survivor of sexual violence when justice is done to her
The second challenge noted by Elena Schiatti, "is when I see that women victims cannot obtain justice because the case does not progress up to the level of the Military Court."
Indeed, some of the accused do not appear before the court due to their social status or for any other reason, which causes this situation. "It saddens me greatly. But faced with this kind of situation, I can't do anything but wait. "
The Women Protection Advisor recognizes that patience is much needed in the work she does. "Compiling a file for these victims who often do not speak French is not always easy in addition to being able to help these victims to break the silence amidst biased perception and sometimes the rejection by the society".
To her credit, Elena Schiatti has processed around 30 court cases to enable victims of sexual violence to obtain justice before the courts. She has worked closely with military magistrates to facilitate the court hearing process in the Kamuina Nsapu case.
Father Jeannot, priest for FARDC (National Army) Camp Bobozo in Kananga testifies: "Schiatti is very committed to cases of violence against women. As a military chaplain and although most of the cases she handled involved the FARDC, she came to pray with me and the soldiers here. "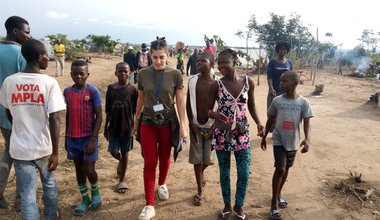 This is confirmed by Sister Adolphine of the Marie Mère de l'Espérance reception center. "Elena has been exceptional alongside me in dealing with cases of victims of sexual violence committed by the military personnel. I consider Elena to be a strong, truthful lady prepared to give the best of herself and who is open. She has helped us a lot in delivering care to the survivors of sexual violence. "
After a year spent in the Kasai province, Elena Schiatti is bracing for her new assignment in the South Kivu where there have been countless cases of violence against women during the war. "It is certainly a new challenge that awaits me there! but what motivates me the most, and which justifies my greatest happiness in this work, is to see the peaceful smile of a survivor of sexual violence when justice is finally done, " she said.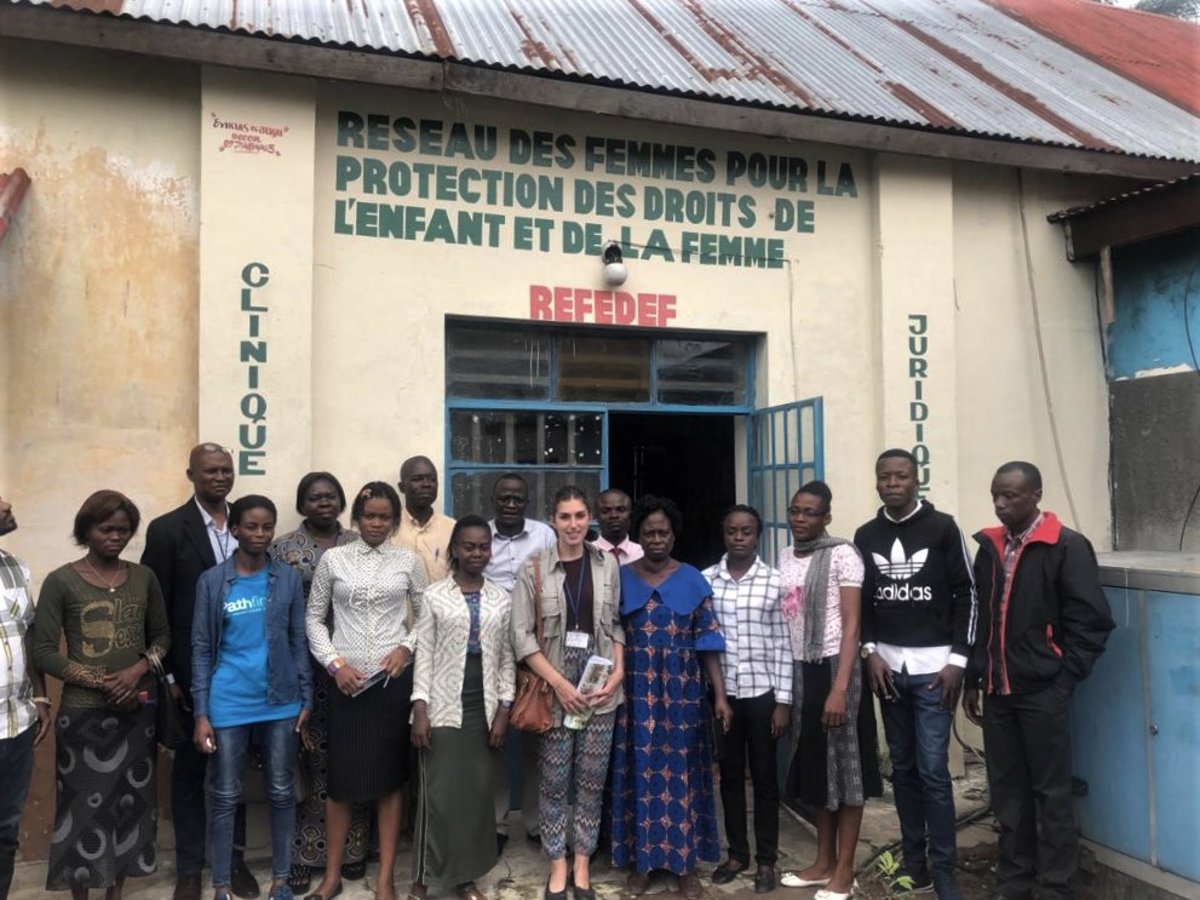 * | May 29 marks the celebration of the International Day of the United Nations Peacekeepers. It is an opportunity to pay tribute to the civilian and military personnel deployed in the United Nations peace missions around the world. This year's theme is: "Women in Peacekeeping: a Key to Peace". MONUSCO invites you to discover, through a series of portraits, the invaluable contributions of Women Peacekeepers in the service of peace in the Democratic Republic of Congo. |