North Kivu : The Chief of MONUCO Goma/Office has visited Munigi Demobilization Camp
A few days ago, Omar Aboud, chief of MONUSCO/Goma office visited Munigi, one of the six demobilization camps in North Kivu run by the DDR / RR section.
Munigi camp is a short distance away from Northern Goma, along the road leading to Butembo. The camp was set up in 2014 when, for security reasons, it was moved from the Goma-based site to the shore of the Lake Kivu.
The six camps run by MONUSCO civil-military teams are located in Kanyabayonga, Kitchanga, Kiwanja, Nyanzale, Tongo, Nyamilima and Munigi, which serve as the main transit camps. One camp serves as the temporary transit site for the demobilized combatants before being reptriated to their home country or being reunified with their community, as far as the local ex-combatants are concerned.
More than 10,000 foreign and local combatants repatriated
Munigi camp is currently occupied by 18 foreign ex-combatants with their dependents, namely one woman and three young children, as well as two local ex-combatants.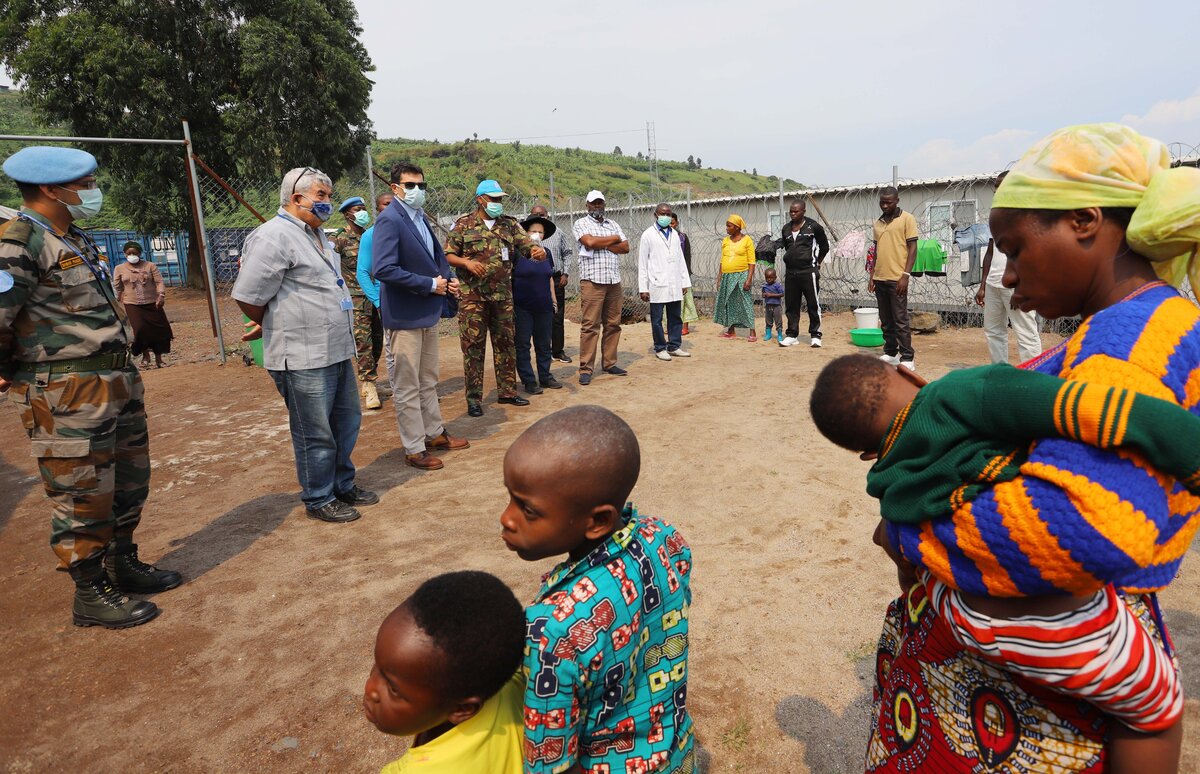 The demobilized combatants and their dependents are generally kept eight days in a camp before returning to their home country or their community where they are accommodated by MONUSCO and receive a kit with some clothes, slippers and toilet accessories.
On the spot, assisted by the civilian and military personnel in charge of the camp, Omar Aboud held discussions with the twenty people currently present in the camp, including one woman with three young children ; then he visited all the facilities hosting the demobilized combatants, including the medical facility.
Since the establishment of the DDR / RR section in 2010, more than 10,000 foreign and local combatants have been registered and repatriated and, for the current year alone, the transit camp has received roughly 77 foreign and local combatants up to date. The largest number of combatants received at some point was 650 South Sudanese combatants in 2016.
The Ex-combatants are currently hosted at the various field sites and in the COB; They are also received when they show up during MONUSCO joint field missions or by the Force when deploying Combat Field Units (SCD).
495 weapons and 9,171 rounds of ammunition held by DDR
The total number of weapons received to date by the DDRRR unit is 495 weapons and 9,171 munitions, which are stored separately at MONUSCO Uruguayan camp (URUBATT) for obvious security reasons.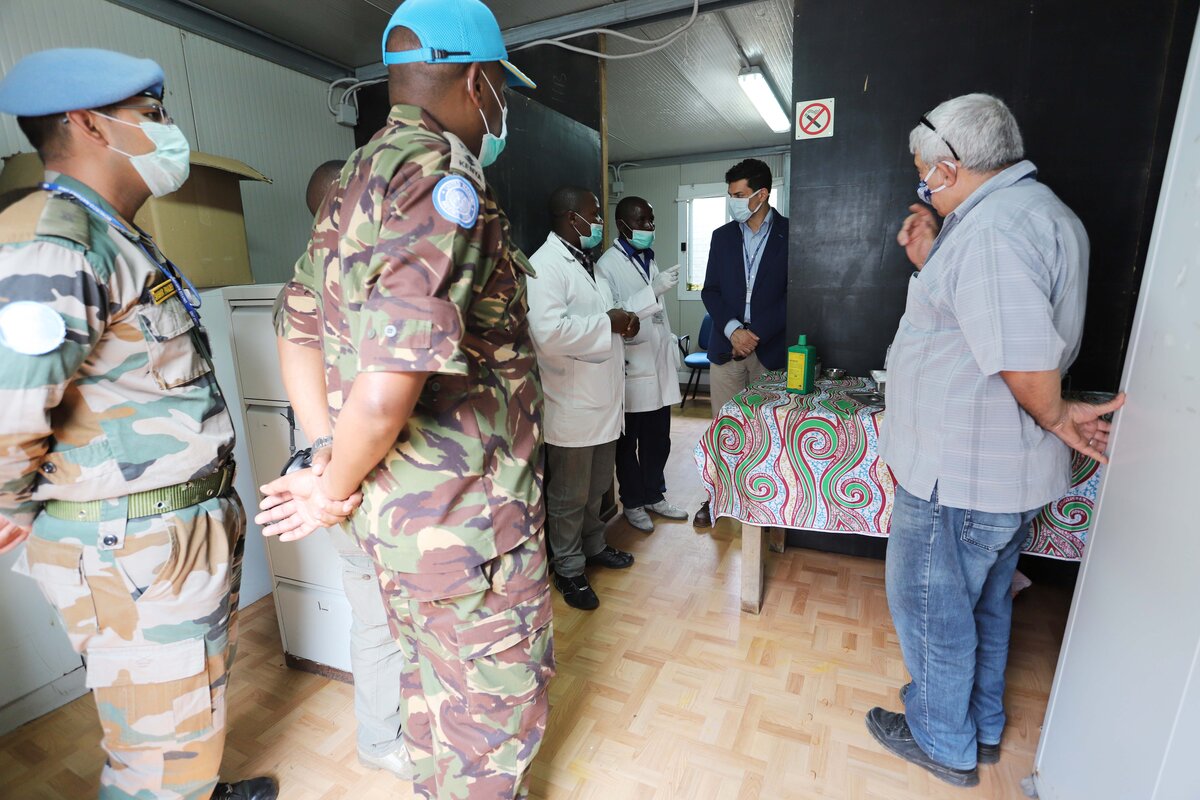 It should be recalled that DDR / RR section derives its role from the UN Security Council Resolution 2098 dated March 27, 2013.
Its main missions are to:
facilitate the demobilization and repatriation of all the foreign combatants and their dependents,

to collect and eliminate weapons and ammunition,

to contribute to and facilitate the National Disarmament, Demobilization and Reintegration (DDR) Program for the Congolese Combatants (PNDDR III).