North Kivu: Tanzanian Contingent of MONUSCO Launches "Health and Peace" Campaign
The Tanzanian contingent of MONUSCO deployed in North Kivu has launched since January 3, 2023 the "Afia na Amani" (peace and health) campaign in Beni and its surroundings. The medical campaign aims to enhance trust between peacekeepers and local communities, with a view to achieving peaceful objectives in this area.
During this campaign, which runs from January 3 to 13, Tanzanian peacekeepers have been moving through the city of Beni and its surroundings to donate medicines to hospitals and health centers for the care of vulnerable patients, in particular women, children, and the elderly.
The Tanzanian contingent commander, Barakael Jackson Mley, believes without collaboration with local communities, it would be difficult to overcome the challenges of insecurity in the area.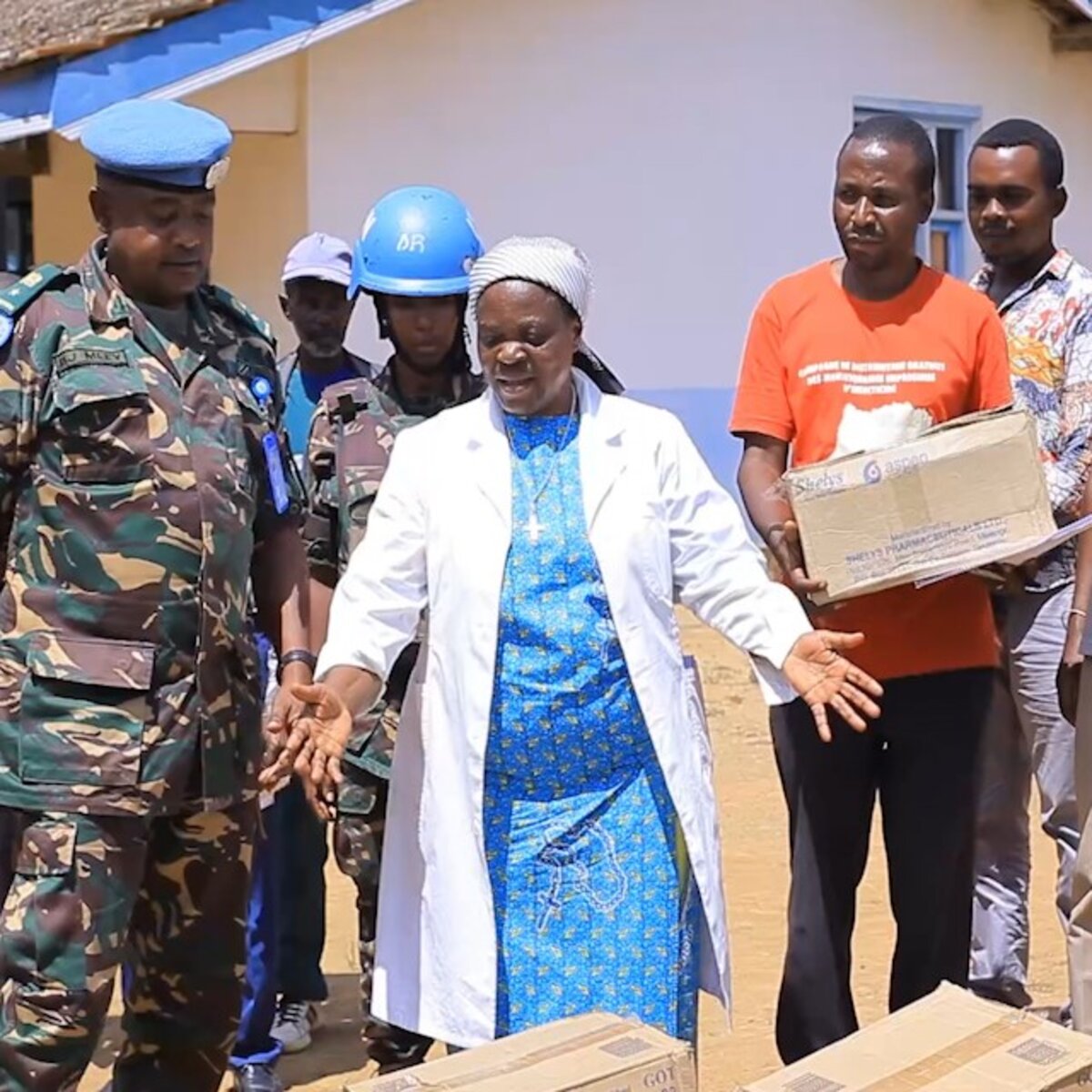 "Our principle is unity and collaboration. This is what will allow us to address the security challenge we are going through. Without good cooperation between us and the population, we cannot succeed. But if we maintain good cooperation with the population, we will certainly achieve the expected results."
The first stage of this campaign began at the Mavivi General Referral Hospital. According to Kisu Janvier, its medical director, this health facility is facing a dire need of drugs to treat the sick. He was happy to receive this donation and said this will allow them to provide quality treatment to patients.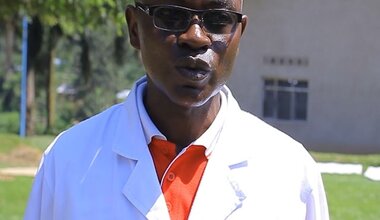 Kisu Janvier also recalls it is for the umpteenth time these peacekeepers have assisted them "We will never thank you enough, because this is not the first time, you have helped us. You have already done great things for us, including a maternity ward and a refectory. These actions are very commendable," he says.
Civil society in the locality of MBAU, Mavivi is also satisfied with this outpouring of generosity. Beyond these donations, Women's leader in MBAU has called for the enhancing of the protection of civilians. "Without civilians' protection, without security, we cannot work for development, nor participate in peace efforts."
Establishing the link between health and peace, the Tanzanian contingent commander believes a healthy person can participate in the peace efforts from their community. "When a person is in good health, he can bring us information that are consistent with the activities of the criminal groups in the area. s/he can also provide information to the Congolese National Police and the FARDC. Sick persons cannot travel to seek information, cannot go out for trading, cannot go to school and nor yet to work. When you are in good shape, the body will be healthy and you will bring the cooperation so much expected", he concludes.