BUKAVU: MONUSCO supports a project to identify motorcycle taxi drivers in an effort to combat insecurity.
As part of its support to the institutions of the Republic, MONUSCO handed over to the provincial Minister of Transport a computer kit to organize the identification of motorcyclists involved in public transport in the city of Bukavu and its surroundings.
This donation follows a series of awareness-raising activities that MONUSCO has been conducting for more than a year among motorcyclists to encourage their involvement in the fight against insecurity in the province. These awareness campaigns focused on the early warning system that involves local communities in efforts to combat insecurity and consolidate peace.
From now on, each identified motorcycle taxi drivers will wear a badge displaying his or her identity.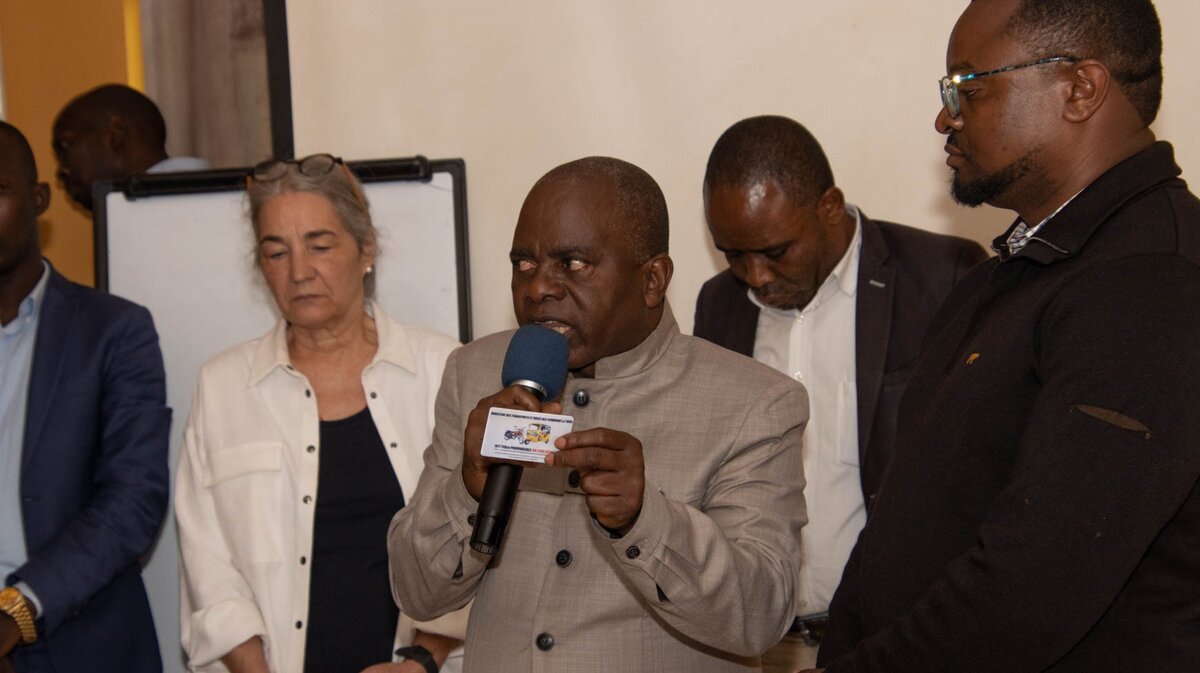 During the official equipment handover ceremony on January 11, the provincial Minister of Transport, Alimasi Malumbi Mathieu, thanked MONUSCO for this support: "We appreciate your assistance and your support in the fight against insecurity in the province".
Mr. Alimasi also and especially urged the motorcyclists to pass on the training they received on the warning and protection mechanisms of civilians to their relatives beyond the city of Bukavu.
Concurring with the provincial Minister of Transport, the head of the MONUSCO South Kivu office, Cecilia Piazza, expressed the hope that the tools made available to them would help to better identify the motorcyclists and specially to solve the security problems in the area.
The president of the Synergy of Associations of Motorcyclists of South Kivu, Cirhuza Boss, deplored the infiltration of unidentified criminals into their group: " We have been aware for some time that our profession has been infiltrated by foreigners, in other words, thugs who disguise themselves as motorcyclists and who cause insecurity to the population. This identification is a timely one," he said.
Cirhuza Boss asked his peers to get involved: "security is everyone's business". He also stressed that the Synergy of Motorcyclists of South Kivu is willing to join the government and MONUSCO in this fight.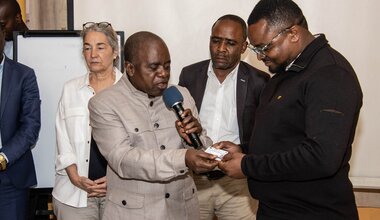 It should be noted that for nearly a year, MONUSCO, through its Civil Affairs section, has been conducting a series of awareness-raising campaigns among motorcycle drivers in the city of Bukavu in South Kivu. During these campaigns, MONUSCO explained to them how they can contribute to consolidating peace and improving security in their communities. They were invited to join the network of citizens who, on a daily basis, communicate information and warn of imminent attacks by armed groups and other negative forces. These activities have already resulted in the training of a little over 150 motorcyclists in the city of Bukavu. These awareness sessions are also used as a framework for exchanging and sharing information and views between this segment of the population and the authorities, notably the Transport and Interior Ministries, the police force and other partners on the daily problems concerning security in Bukavu and its surroundings.