Bunia central prison provided with a fence wall and two watchtowers
MONUSCO Office Chief in Ituri, Josiah Obat, officially handed over to the Ituri Provincial Government on Friday, July 31, 2020 a concrete 430-linear meter and 3-meter high fence wall, and two watchtowers or observation posts for Bunia Central Prison, whose construction was funded by the Mission to the tune of US $ 76,234.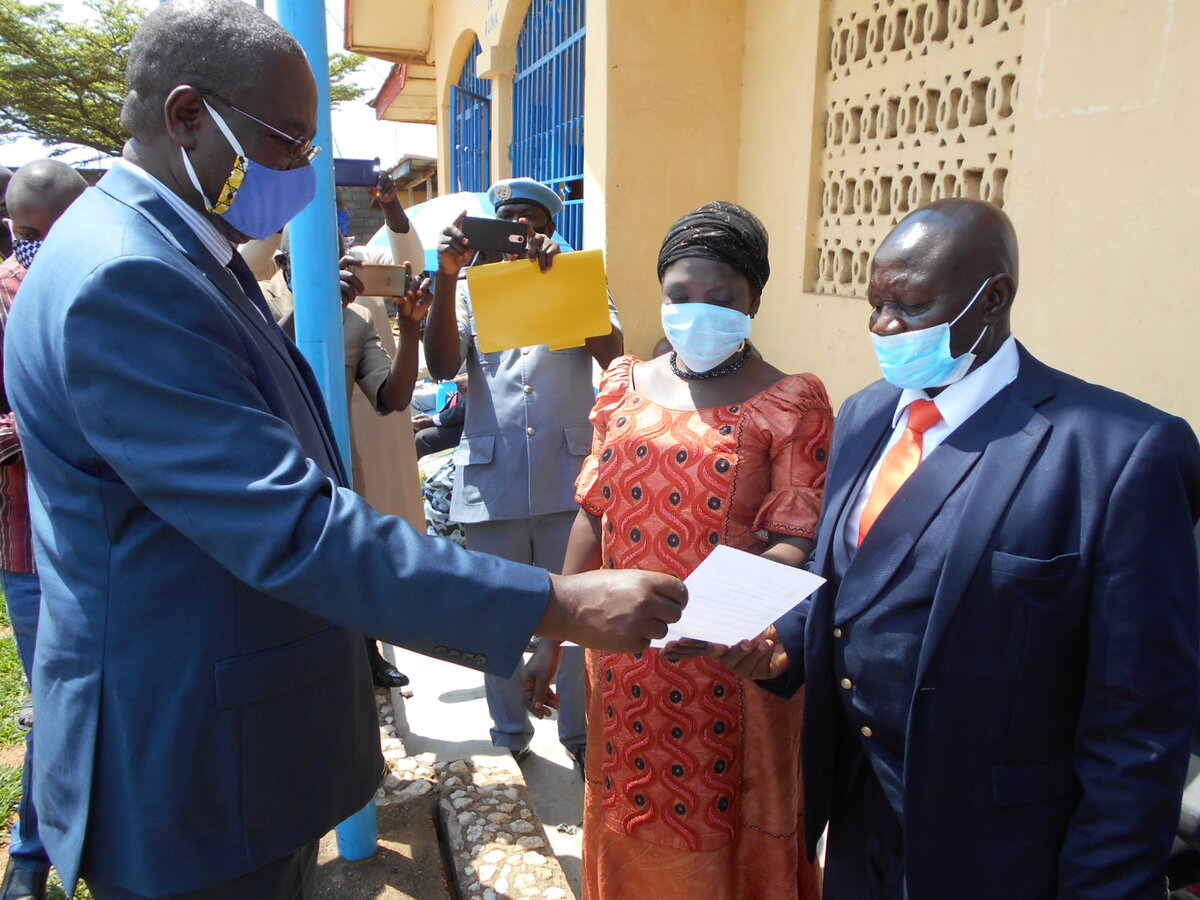 This MONUSCO's support is part of the civilians' protection component of its mandate. It aims to strengthen security both outside and inside this prison house which dates from the colonial era, but whose dilapidated state poses serious security problems. In fact, cases of prisoners' escape were frequent in this penitentiary facility, which currently houses more than 1,300 inmates, while, theoretically, its capacity is 220 places.
With this donation, MONUSCO has several objectives in mind: determining the prison's perimeter so that it is no longer confused with the surrounding houses, due to the lack of a protective wall; clearing space for the detainees who would finally have a yard where they could walk for their relaxation; improving the cohabitation mood among prisoners; restoring confidence from the populations who are victims of community violence in judicial and penitentiary institutions by keeping perpetrators of crimes and violence in detention; or even allowing the organization of social, recreational and sports reintegration activities for prisoners.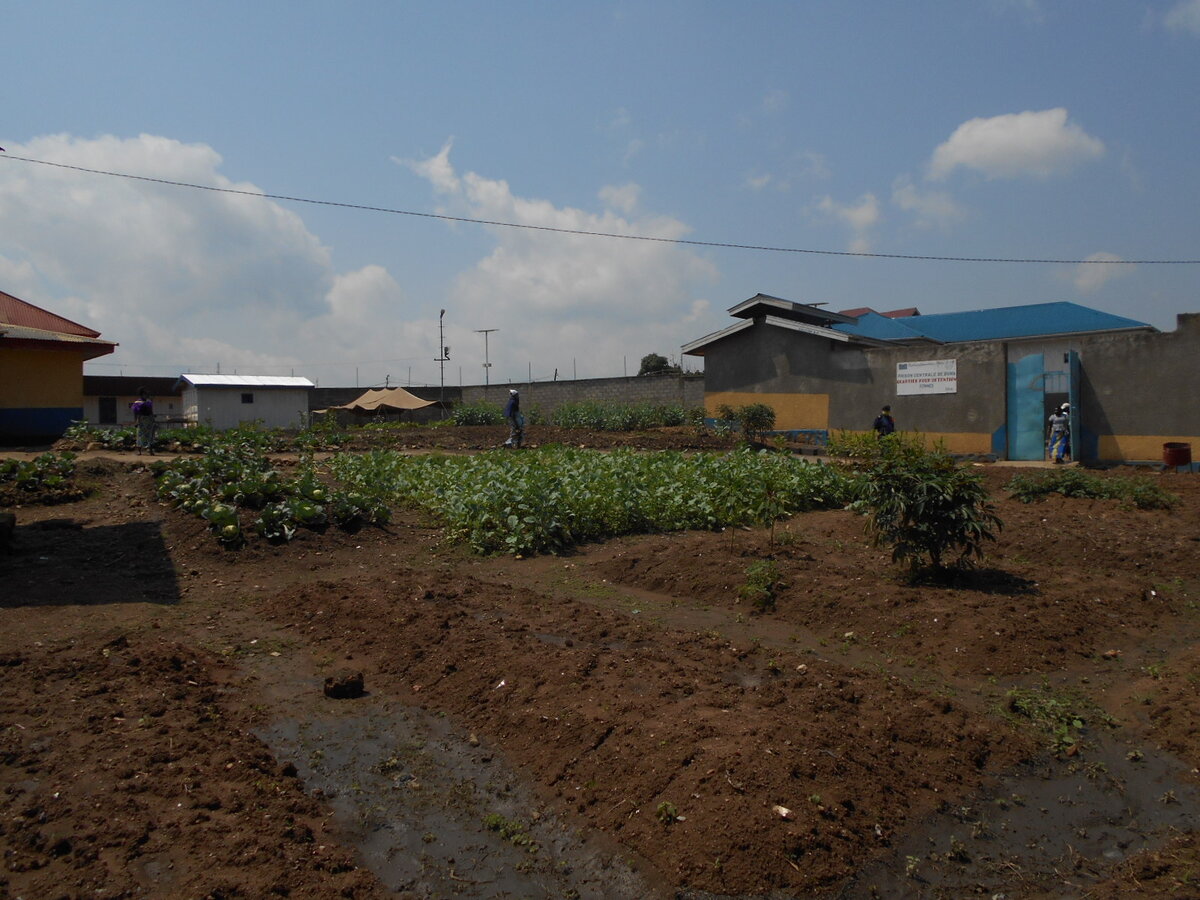 According to Camille Zonzi, Bunia Central Prison governor, these objectives have been achieved: "We now realize how important it is to have a prison worthy of its name. From now on, no more escapes will happen here, with the security MONUSCO has helped us strengthen. My joy is twofold because we have also gained relaxation space for our inmates who can now come out of their cells to breathe fresh air in the courtyard of the correctional facility. May I extend gratitude to MONUSCO for this umpteenth support".
Josiah Obat, MONUSCO Head of Ituri Office, "renewed UN Mission's commitment to support the judicial and prison authorities in building a sustainable prison system, which respects the rights of detainees in accordance with international standards."
In Ituri, this support is tangible daily: counselling support to the prison staff; advocacy for the improvement of detention conditions; drug donations to the prison infirmary; various and regular donations of specific safety equipment; various staff training (on the prison registry, prevention against Covid-19, etc.); capacity-building workshops for prison staff; weekly supply of safe-drinking water to detainees; literacy activities for women and under-age prisoners, revitalization of the carpentry activities in the prison ...; and even food donations to severely malnourished people.
This project will benefit 1,300 prisoners or so, including over 4,000 detainees' family members and the prison administrative staff.