Ituri: Young Girls in Bunia Sensitized Against Sexual Exploitation and Abuse
"This activity helped us to broaden our knowledge and better understand what sexual exploitation is and how to prevent it. Before, we had some vague notions of this phenomenon, but thanks to this awareness session, we understand better now".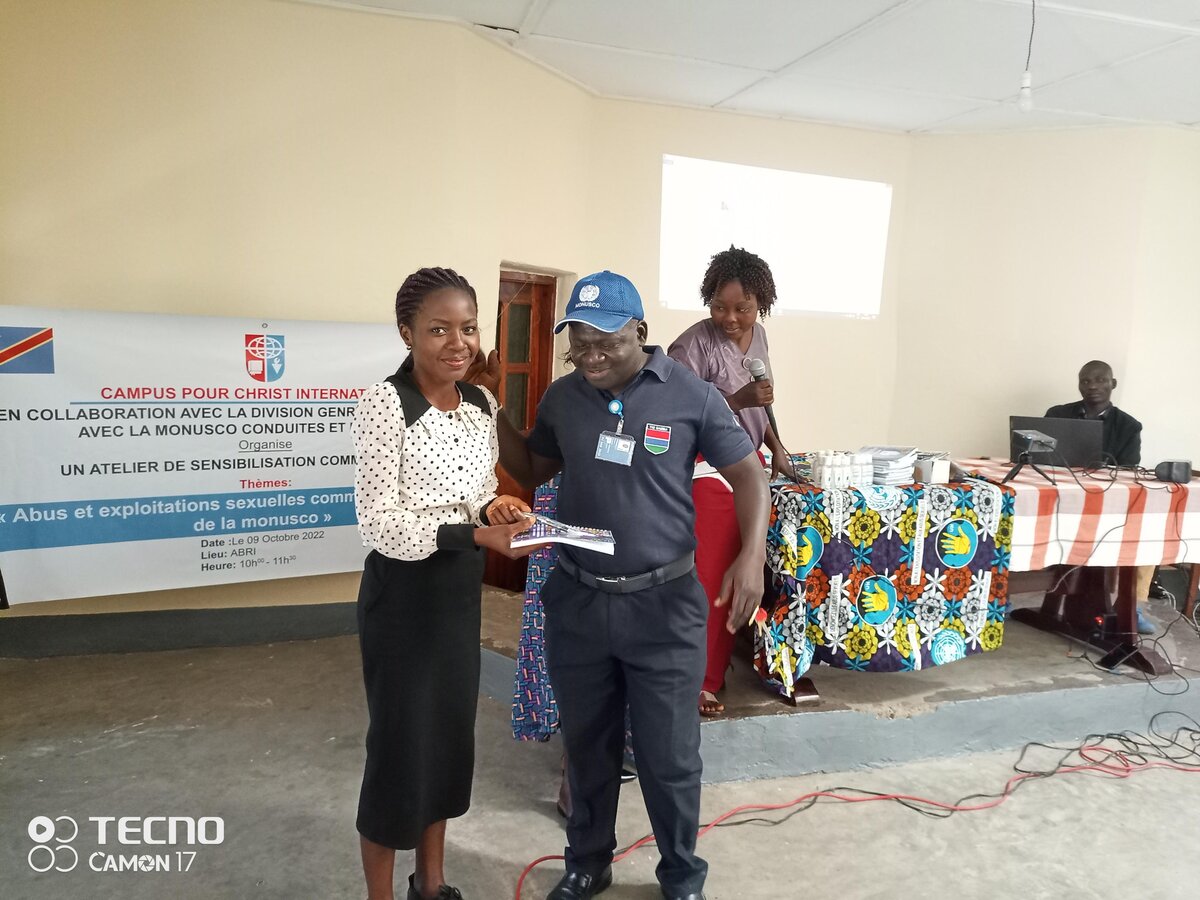 This is how Patience Mapenzi, 25, a 2nd year student in Rural Development and Regional Planning at Shalom University in Bunia, reacted after the awareness-raising among the young people in this city about the fight against Sexual Exploitation and Abuse by United Nations Personnel (SEA).
This sensitization was organized by the conduct and discipline team of MONUSCO, to mark the first "World Day of the Young Girl" celebrated on Tuesday, October 11, 2022, in partnership with Campus Pour Christ International, an interfaith evangelical movement that oversees the students around the world and the Community Base Complaint Network, CBCN.
Fifty young people, including 25 girls, took part in this activity, the objective of which was to train participants in the different methods of signaling and reporting complaints of sexual abuse and exploitation committed by United Nations agents in order to prevent this phenomenon which has long tarnished the image and reputation of the Organization.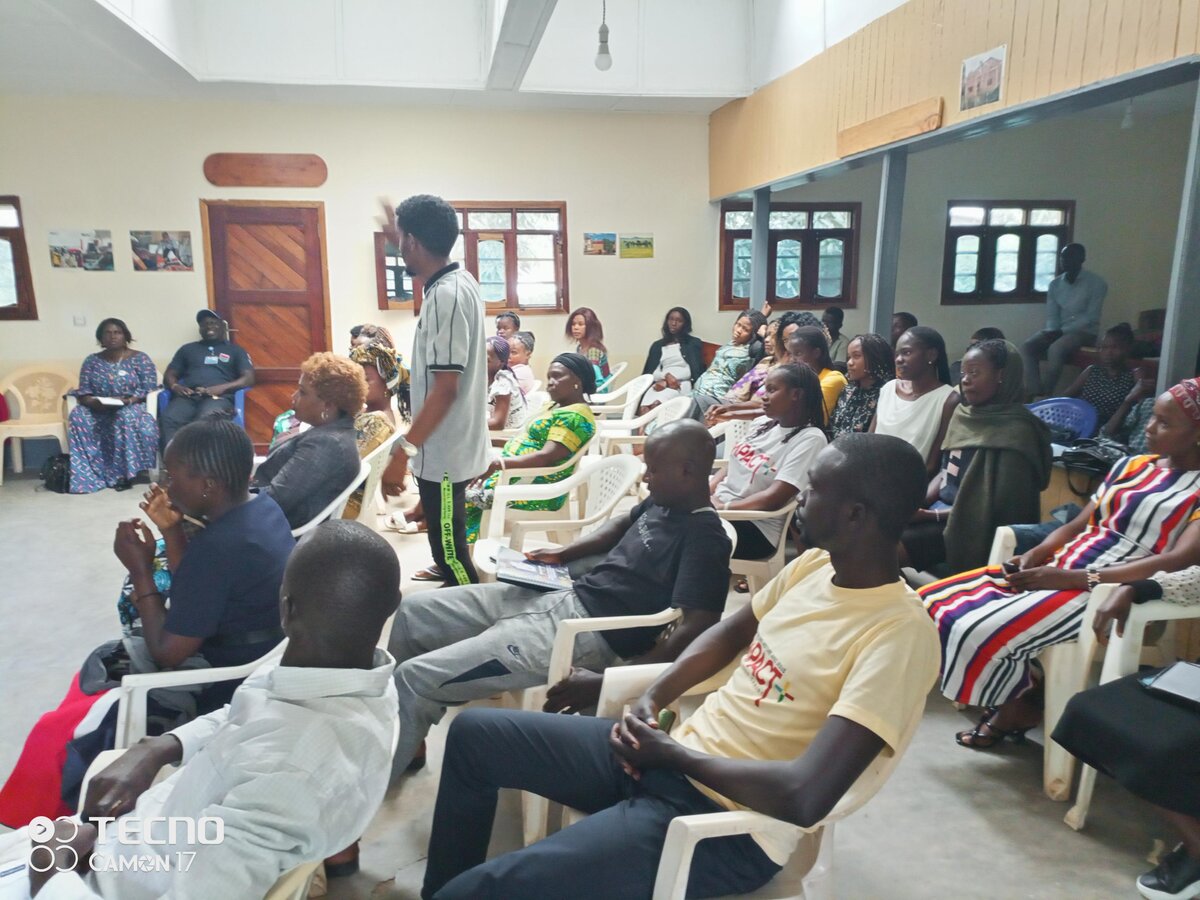 During the activity, a video titled "Serving with Pride" in French was shown to participants, followed by a question-and-answer game that highlighted everyone's responsibility to report cases of sexual abuse and exploitation through MONUSCO's partners, CBCN members.
"We are committed to fighting this scourge, by denouncing any case of sexual abuse and exploitation of which we may be witnesses or victims. We were introduced to members of the Complaints Reporting Network, given their phone numbers. Now, in the event of sexual abuse by UN personnel, we know who to contact, and how to file a complaint. We also received toll-free numbers from MONUSCO (49 55 55 or 081 890 77 44 or 09 97 05 80 00)," said Miss Mapenzi.
Since 2016, a network has been set up within the UN Mission to facilitate the reporting of complaints of sexual abuse. Before that, it had been noted that some people were reluctant to report this phenomenon to MONUSCO for various reasons (fear, language problems, stigmatization, ignorance of where to report such complaints, etc.).
This network therefore aimed to make it easier for community members to report cases of sexual abuse and exploitation (SEA). In Bunia, it currently has about sixty members, all well-known opinion leaders in the community. They had been trained by the Mission in reporting complaints for SEA, in supporting victims, in psycho-social care, etc.
During this activity, which aimed to increase participants' knowledge of SEA, the role and functioning of the CBCN were explained to these young people as well as the different reporting mechanisms.
"This awareness was very important in the fight against sexual exploitation and abuse, because it leads us to unforeseen and sometimes dramatic consequences: unwanted pregnancies, sexually transmitted diseases, stigmatization by the community if you become pregnant at 13 or 14 or if you manage to get a small job in exchange for sexual favors, not to mention dropping out of school. It was important for us, especially young girls, to be equipped to avoid experiencing this kind of misadventure which seriously damages our future," concluded the 25-year-old student.