Beni: A New Bridge to Facilitate People's and Members of Security Forces' Mobility
"We used to worry a lot about our children whenever it rained." The women who attended in large number the inauguration of the new bridge built by MONUSCO to link Boikene and Kasabinyole neighborhoods in Beni on Wednesday November 17, 2021 could not hide their joy. The bridge will certainly make their lives easier.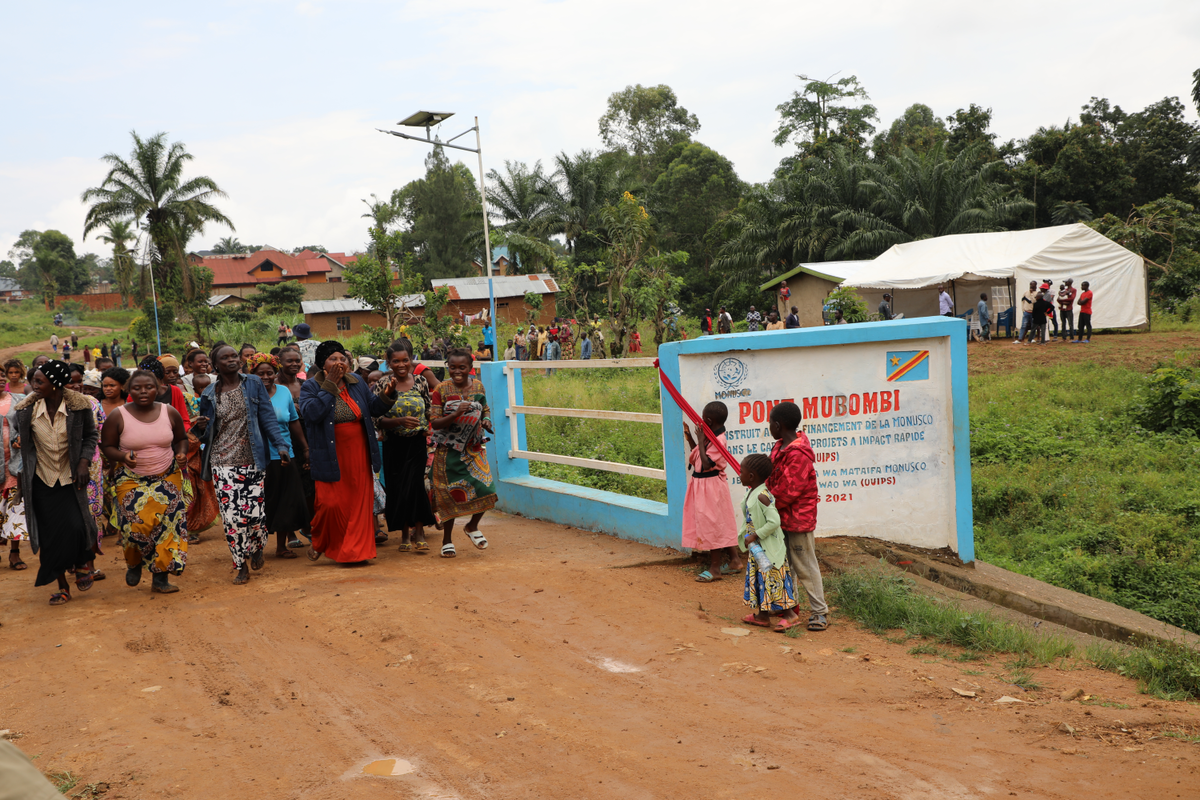 In the past, to move from one neighborhood to another, they had to walk distances with their feet in the water. Indeed, a stream separates Boikene and Kasabinyole.
"When it rained, people did not know which path to take due to the flood," recalled a lady, delighted that she would no longer worry about her children going to school.
This bridge was built as part of a MONUSCO quick impact project. The cost of the entire work amounts to a little less than US $ 50,000.
"We are in the midst of our mandate," pointed out the deputy head of MONUSCO office in Beni, Abdourahamane Ganda." In general, this bridge will contribute to the stabilization's efforts," he noted.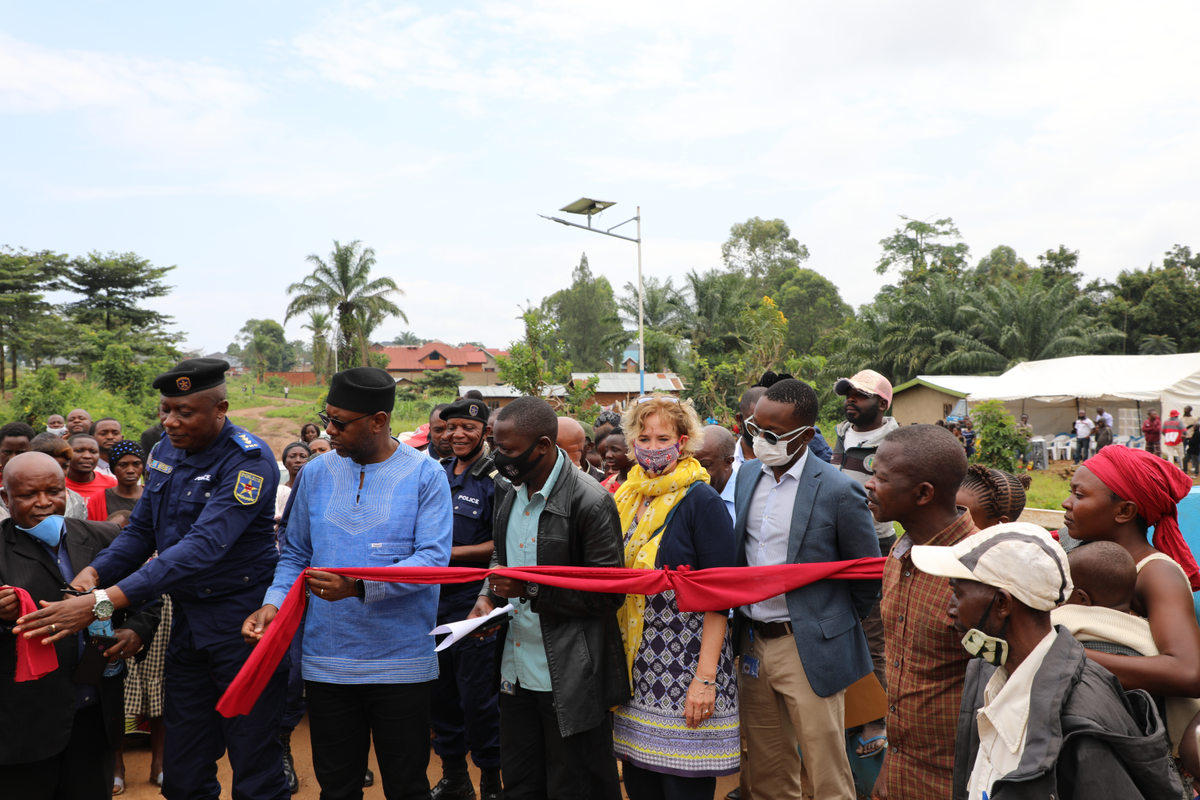 Indeed, it is not just the students' parents who are delighted with the construction of the Mubombi Bridge. Law enforcement officials too. Responding in the middle of the night following an alert about an armed attack in one or the other neighborhood was not easy, said a police official.
"This bridge will help us to intervene in time. Previously, when there was on the other side of the bridge, we had to go round the bridge, which could take three or four kilometers to get there. Going now through this bridge when leaving the city center for interventions is much beneficial ", explained the senior chief commissioner, Narcisse Muteba Kashale.
This is also noted by the mayor of Beni for whom this bridge will facilitate police patrols in that part of the city.