MONUSCO has Initiated Farming Activity in Beni Central Prison to Improve Inmates' Feeding Condition
For a little less than a month, Beni central prison has acquired a community farm kept by inmates. Corn, cassava, sweet potatoes and potatoes are grown there. 
This activity was initiative by MONUSCO Prison Administration Support Section first to respond to an urgent need: food for detainees. 
Beni central prison, which currently home to a thousand inmates, often experiences difficulties in getting food for the inmates. 
"Whatever we produce here is, first, for the inmates. It will improve their diet, " said the prison director, acknowledging that the prison has often faced food shortages. 
Twelve inmates take care of this farm with the help of an agronomist who comes to the prison every day to teach them basic agricultural techniques. The other objective of the project in mid-term is to prepare for the future reintegration of detainees when they reach the end of their sentence.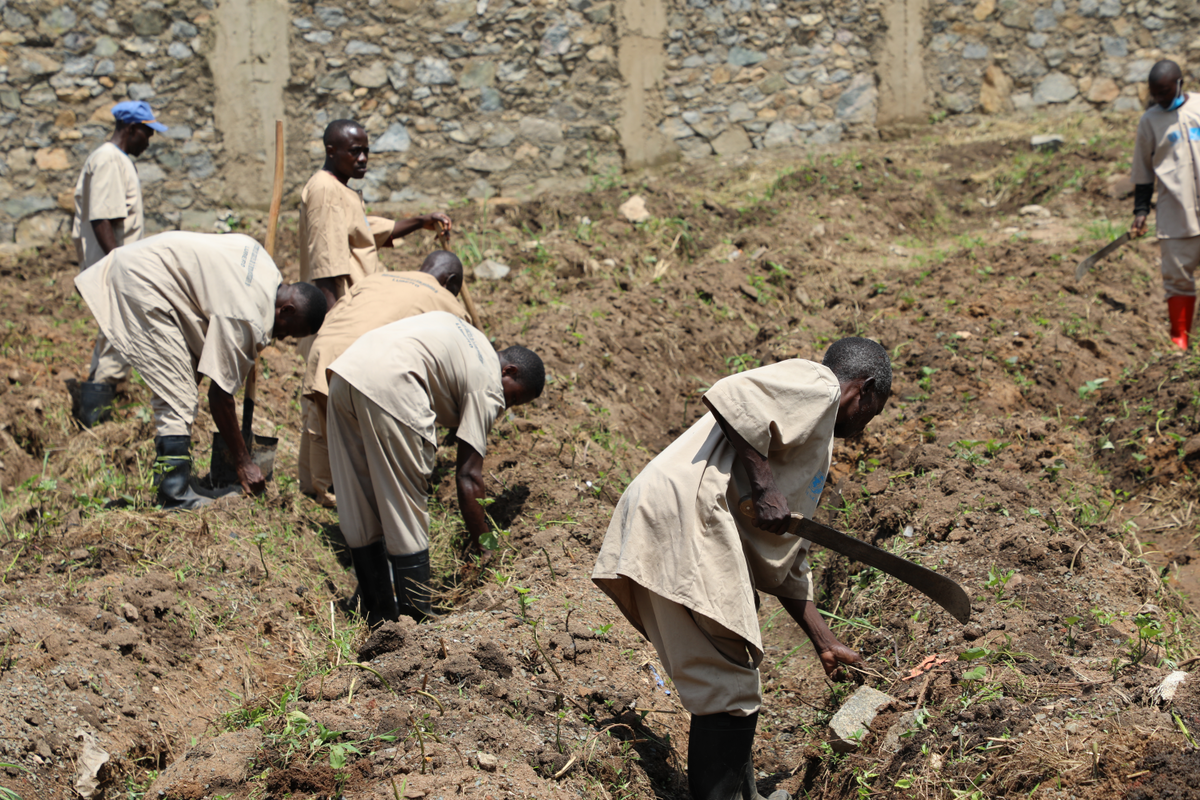 "Some of the detainees who were arrested and brought here had not received any vocational training. Here, they are taught how to keep a farm and how to grow food. When they leave the prison, they will be able to work on their own and produce enough to feed their families instead of engaging in acts against the law," explained the prison director. 
The twelve inmates who work in the Beni prison's farm receive a small daily bonus for their work. 
Besides improving the living conditions of detainees in Beni prisons, MONUSCO prison administration support section is also building a henhouse whose products to be sold to the women coming from the town. 
The overall objectives are therefore the same: to enable inmates to produce what they consume themselves and to teach them new skills that will be useful to them when they leave prison.